AirPods Max is long due for a second-generation upgrade. While rumors don't expect a new iteration of this product until 2024 or 2025, designer Parker Ortolani is back with a concept showing what Apple's most expensive headphones might look like with some inspiration from the recently-announced Vision Pro, Apple's first spatial computer.
What's interesting about this concept is that Apple Vision Pro already looks inspired by the AirPods Max, which features a nice mesh headband, comfortable cushions for the ears, and a finish blending aluminum and stainless steel. Seeing things the other way around with this concept is great.
Ortolani says in his concept that the new AirPods Max would offer a "refined design featuring Vision Pro elements to improve comfort." With a new Folding Design, the right headband would fold and automatically put the headphone to sleep. This product would offer a breathable cushion headband, an easy comfort adjustment dial like Vision Pro, and a new MagSafe connector instead of a USB-C/Lightning port.
Besides that, the AirPods Max concept brings Adaptive Audio and Conversation Awareness to this headphone port for the first time by dynamically blending Transparency mode and Active Noise Cancellation based on the conditions of a user's environment.
To achieve that, AirPods Max 2 would offer the H2 chip, which improves ANC, sound, and battery life. With the U1 chip, users could finally precisely track the headphone with the Find My app.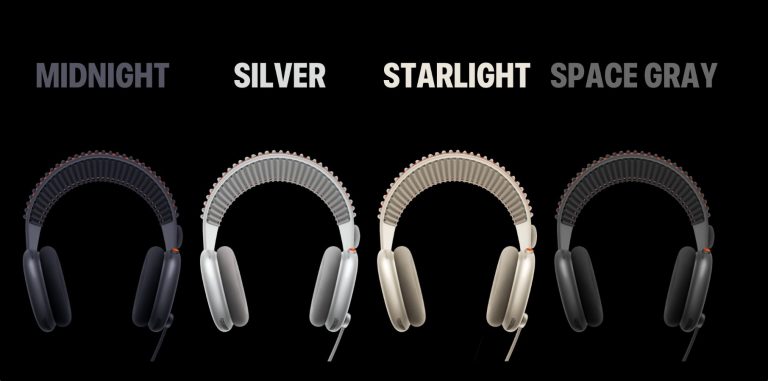 Parker Ortolani also thinks the second generation could follow the first models by offering new colors – although this time, the designer follows the color path from the M2 MacBook Air with Midnight, Silver, Starlight, and Space Gray options. Personally, I think Apple would focus on "fun" colors for this product.
His full concept can be found below. BGR also has an article with everything we know about upcoming AirPods models.