iPadOS 17 is Apple's upcoming operating system for its iPad models. After tightening the integration between iPad and Mac with Stage Manager and Freeform app with iPadOS 16, Apple offered a few design changes with the new system. Here's what you need to know about the company's next iPadOS.
Features
iPadOS 17 shares several of the features available for iOS 17. Even so, Apple has focused on some new tricks for the iPad, such as a revamped Lock Screen, interactive widgets, a new Health app, and more. These are the features coming to the iPad mini, iPad Air, iPad Pro, and base-model iPad users in general.
Lock Screen, interactive widgets, and Live Activities
After iOS 16 brought a revamp to the Lock Screen, it's time for iPadOS 17 to follow. You can make the iPad's Lock Screen more customizable by adding a custom look for it. There are stock wallpapers like Astronomy and Kaleidoscope, or you can choose a photo from your library.
This system also brings an all-new motion effect for Live Photos that make your Lock Screen feel more customizable and dynamic when you wake the iPad and jump into your Home Screen.
iPadOS 17 also introduces Live Activities, which helps you stay on top of things happening in real-time, such as a food order, a flight, a game score, and more.
In addition, with widgets on your Lock Screen with iPadOS 17, you can see information like the weather, time, date, battery levels, or upcoming events at a glance on your iPad, iPad Air, iPad mini, or iPad Pro. There are also interactive widgets on your Home Screen, which let you play music, turn off the lights, and more, right from a widget. These changes could even tease the long-rumored OLED iPad Pro, expected to be released in 2024.
FaceTime and Messages improvements
For FaceTime, when users call someone who is unavailable, they can share a message in audio or video that can be enjoyed later with iPadOS 17. In addition, the app adds Reactions such as hearts, balloons, fireworks, and more.
Messages app, for example, lets you create Live Stickers, and a new drawer in the keyboard puts all of a user's stickers in one place for easier access across iPadOS. An expandable menu can be accessed with a simple tap to display iMessage apps. In addition, a new catch-up arrow indicates where the user last left off in the conversation, and replying inline is as simple as swiping on a text bubble.
Stage Manager and Freeform updates
iPadOS 17 improves last year's Stage Manager feature. While it was first delayed when Apple introduced it during the WWDC 2022 keynote, the company is making sure to ship the new features on day 1. With this update, Stage Manager offers a more flexible layout when moving and resizing windows (especially with an external display), so you can set up your workspace just the way you want it. In addition, you can use the built-in camera in your external display for FaceTime, and conference calls for the first time.
That said, the new operating system allows access to third-party webcams and microphones connected to the iPad Pro, giving users more options than ever in their workflows, as they don't need to rely on Apple's own camera or mics.
Freeform on iPadOS 17, for example, adds new drawing tools, such as a watercolor brush, calligraphy pen, highlighter, variable-width pen, and ruler. With Shape Recognition, users can hand draw a shape like a square and watch a perfect version of it snap into place. In addition, users running Freeform on iPadOS 17 can finally see what your collaborators are working on with Follow Along. It shows what they see as they move around the infinite canvas.
Health app now on a larger display
The Health app comes to iPad with iPadOS 17 by optimizing all the data on a larger display. You can see rich details in favorites, review trends and highlights, and use interactive charts. You can create medication reminders, track your menstrual cycle, and log symptoms right from your iPad running iPadOS 17.
In addition, you can now reflect on your state of mind with new features for mental health. Access standardized assessments often used in clinics to understand your current risk for depression and anxiety and if you'd benefit from a discussion with a healthcare provider.
Autocorrection and Dictation are more intelligent than ever
Apple says Autocorrect on iPadOS 17 received a comprehensive update with a transformer language model for word prediction. It also received a refreshed design to better support typing, and sentence-level autocorrections can fix more types of grammatical mistakes.
Users can receive predictive text recommendations inline as they type, so adding entire words or completing sentences is as easy as tapping the space bar, making text entry faster than ever. Dictation also has a new speech recognition model to make it even more accurate.
Safari and Passwords
Safari got lots of new features. iPad users will be able to create a profile to keep their browsing, history, extensions, Tab Groups, cookies, and favorites separated for topics like Work and Personal.
Apple says Search in Safari with iPadOS 17 is also more responsive and shows easier-to-read and more relevant suggestions. Another feature is web apps that come to your dock. You can launch a web app to get an app-like experience with a simplified toolbar.
Apple is also enhancing private browsing by letting you lock your private browsing windows when you're not using them. It completely blocks known trackers from loading on pages and removes tracking added to URLs as you browse.
For Passwords, Apple now lets you share a set of passwords with your trusted contacts. You can create a group and choose a set of accounts to share. Passwords stay up to date for everyone in the group, and you can remove someone at any time.
PDF and Notes
iPadOS 17 improves enhanced AutoFill for PDF. The system picks saved information from Contacts to fill out a PDF or scanned document faster.
You can also view a full-width PDF right in the Notes app and click between pages. You can even keep more than one PDF in the same note for easy access to related documents. In addition, can start a document in the Notes app and finish in Pages by clicking the Share button.
Lastly, you can quickly add links on the Notes app from one note to another. Apple says it's a powerful way to "connect research notes, reference a recipe, or even create wikis for your team."
Journaling app for mental health
Another feature that Apple announced as a "new experience" is a Journal app. Using on-device machine learning, it will display personalized suggestions that can inspire a user's journal entry.
Suggestions are intelligently curated from recent activity, including photos, people, places, workouts, and more, making it easy to start a journal entry, and scheduled notifications can help build a journaling habit. It will be available at a later date, probably with iPadOS 17.
More iPadOS 17 features
There are even more new features coming to iPadOS 17:
AirDrop transfers: irDrop transfers continue even if you step away. The content you share over AirDrop will send securely and in full quality over the internet if you leave the AirDrop range and both you and your recipient are signed in to iCloud;
Find My: Share AirTag or Find My network accessories with up to five other people. Everyone in the group can play a sound to pinpoint the location of a shared AirTag when they're nearby.
Apple Maps: Save an area of a map to your iPad and explore it while offline. View information like hours and ratings on place cards and get turn-by-turn directions for driving, walking, cycling, or riding transit.
Lockdown Mode: The expanded Lockdown Mode increases security to help protect against sophisticated cyber-attacks – including the Apple Watch as well;
Photos: The People album is better than ever at recognizing your favorite people and includes the cats and dogs that are part of your family too;
Apple ID: Securely sign in to your iPad using a nearby device or any email address or phone number listed in your account on iPadOS 17.
Confirmed features by Apple before WWDC
In a press release, Apple announced "new features for cognitive accessibility, along with Live Speech, Personal Voice, and Point and Speak in Magnifier." These will be available "later this year," which means they will release alongside iPadOS 17.
One of the most interesting features is Personal Voice, a new feature that allows users to recreate their voice by recording around 15 minutes of audio. Apple says that the feature was made to assist those who may be at risk of losing their voice.
Personal Voice will work with Live Voice, another feature announced. Live Voice will allow users to type what they want to say and then have that spoken for them on a phone or FaceTime call. If you use Personal Voice, the person on the other end of the call will hear your actual voice, even though you simply typed a response.
The company also revealed Assistive Access, which introduces a customized experience for the Phone FaceTime, Messages, Camera, Photos, and Music apps. Apple says that the feature offers a "distinct interface with high contrast buttons and large text labels, as well as tools to help trusted supporters tailor the experience for the individual they support. For example, for users who prefer communicating visually, Messages includes an emoji-only keyboard and the option to record a video message to share with loved ones."
iPadOS 17 release date
After previewing iPadOS 17 during the WWDC 2023 keynote on June 5, Apple released the first beta for developers to try out the upcoming features. In July, a public beta of the iPad operating system will be made available to consumers, with the official release date expected to be September, around the iPhone 15 announcement.
Compatible iPad models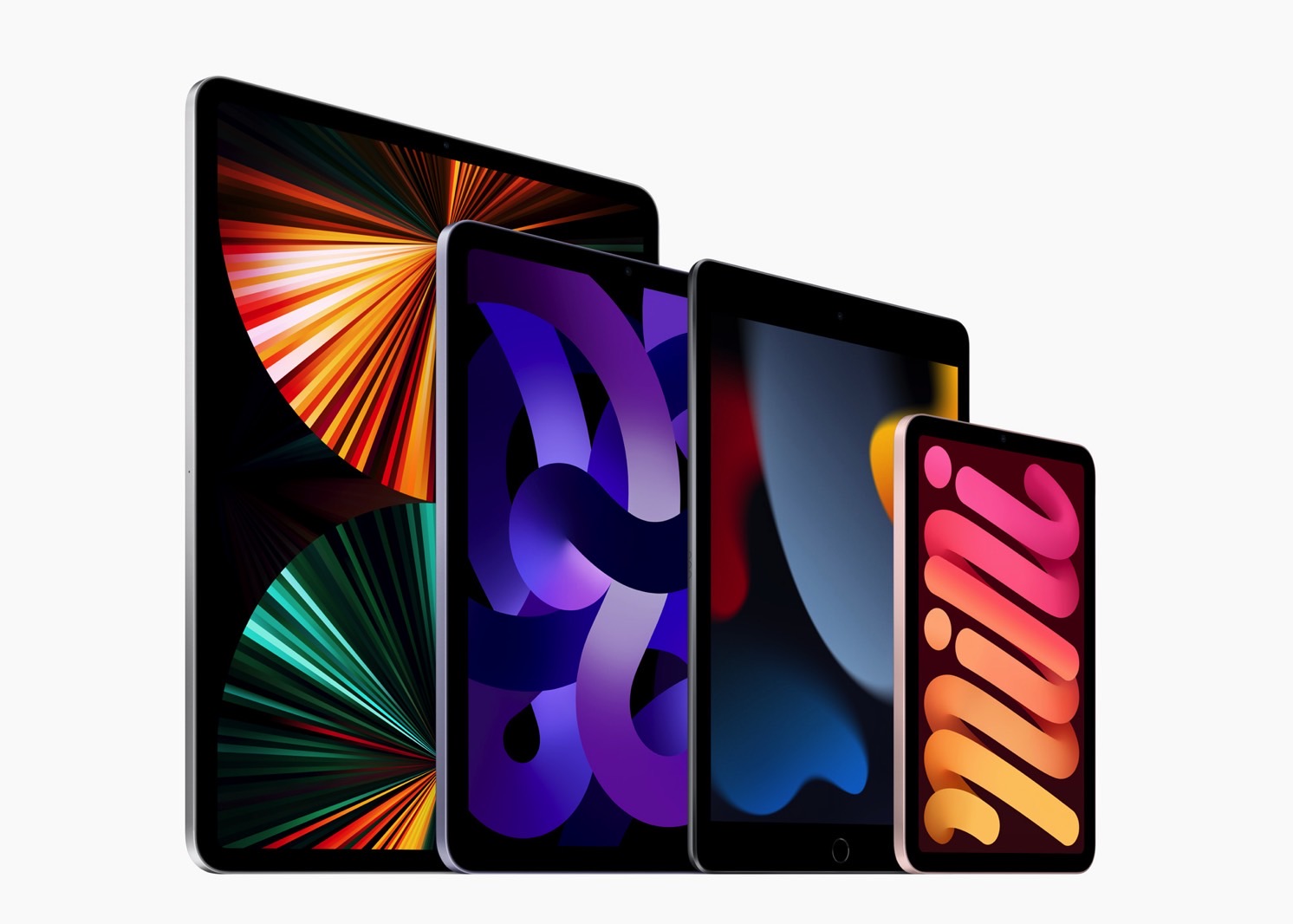 Apple has been pretty generous with the iPad models supporting iPadOS 16, including some that use the A9 chip released in 2015. With iPadOS 17, on the other hand, the company cut off iPad 5 and the first-gen iPad Pro for this upcoming operating system.
Here's the list of iPads that will support iPadOS 17:
iPad Pro (2nd gen or newer)
iPad Air (3rd gen or newer)
iPad mini 5 and iPad mini 6
iPad (6th gen or newer)
Official iPadOS 17 download
As of now, users can't download iPadOS 17. Currently, the beta is only available for developers registered on the Apple Developer Program.
Can I download iPadOS 17 beta?
If you are a developer, yes. Enroll your developer Apple ID and follow these steps:
On your iPad, open the Settings app
Tap on General and Software Update
Tap on Beta Updates and enable iPOS 17 Developer Beta
A public test version will be available around July for the public to try out before the official release by September. Users can enroll their IDs to the Apple Beta Software Program to be notified about the public beta.